We kindly introduce you the new FULBAT Deep Cycle AGM Carbon battery range specially designed for frequent deep discharge applications.
The non-spillable design make the FDC AGM Carbon batteries 100% maintenance free and assure a maximum service time with 1300 cycles at 50% DOD (dept of Discharge). The carbon additives make them perform at a high level in case of partial state of charge.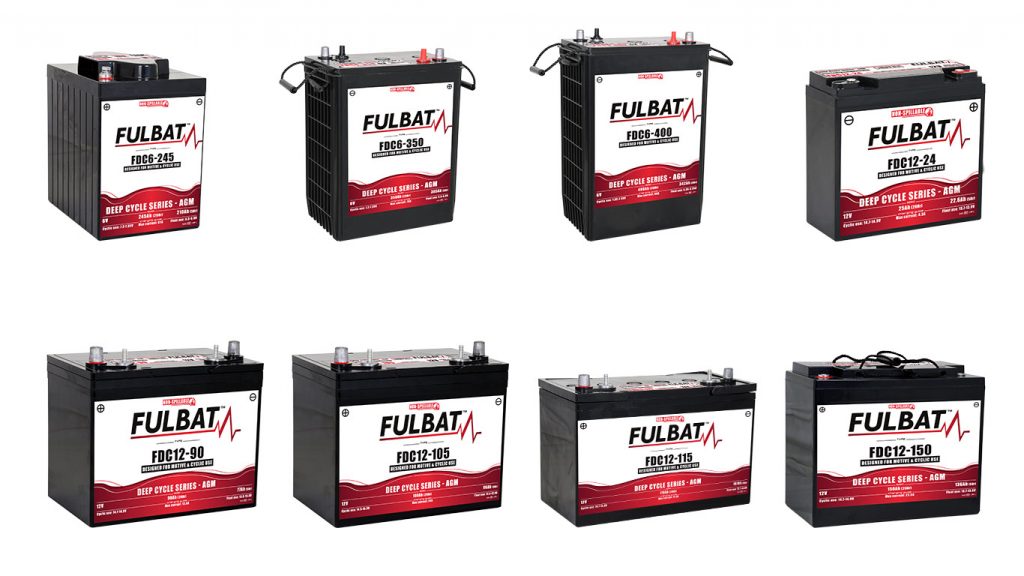 This range is ideal for electric vehicles and other applications such as golf carts, aerial work platforms, floor cleaning machines, solar, marine… .
Find out more about : DEEP CYCLE AGM CARBON BATTERY RANGE